Aluminum Composite Panel
Aluminum Composite Panel Technical Specifications
About Aluminum-plastic composite panel
Classifying by surface treatment, there are granite/marble aluminum composite panels,
brush finish aluminum composite panels, mirror finish aluminum composite panels ,
wood aluminum composite panel and more.
Composed of superior quality antirust sheets and high intensity polyethylene
core sheets, andcoated with worldclass fluorocarbon resin, the aluminum composite
panel quality is highly ensured.Additionally, our composite panels are made strictly
in accordance with international standard ACP
production standard.
The sizes of the aluminum composite panel are available according to your requirement.
Aluminum composite panel standard size:1220mm*2440mm*3mm and 1220mm*2440mm*4mm
Total thickness of the ACP:3mm-6mm
Aluminum thickness:0.05mm-0.5mm
Standard width :1220mm 1250mm
Non standard width:1000mm 1500mm 1550mm
Standard Length:2440mm 2500mm
Non standard length:2000mm 3000mm
China ACP factory aluminum plastic composite panel
The aluminum thickness:
Aluminum thickness 0.06mm,0.08mm,0.10mm,0.12mm for 1220*2440*3mm
Aluminum thickness 0.06mm,0.08mm,0.10mm,0.12mm,0.15mm,0.18mm,0.21mm,0.25mm,0.30mm,
0.40mm,0.50mm for 1220*2440*4mm
Aluminum thickness0.21mm,0.3mm,0.4mm,0.5mm for Brush aluminum composite panel and
Mirror aluminum composite panel.
Dimensional Tolerances of the aluminum composite panel
Thickness: -0.02mm/+0.02mm
Width:-0/+2mm
Length:-0/+4mm for 1000mm-4000mm -0/+6mm for 4001mm-6000mm

Feature of the aluminum composite panel /ACP
1.The aluminum composite panel have the economy.
Due to our adoption of high quality coatings, our aluminum composite panels
are dispensed with frequent maintenance, thus saving a lot on maintenance
cost. Hence, our composite panels are good decorative building material
for high-rise buildings.
2.The aluminum composite panel have the durability
Fluorocarbon coated aluminum composite panels are characterized by long
service life, good weather resistance, high heat resistance and wear resistance,
and good resistance to pollution, and more.

3.The aluminum composite panel have the light weight and easy to process.
By adopting light weight aluminum alloy and superior quality plastics as primary
raw material, aluminumcomposite panel is lighter than other types of decorative
construction material. so it is easy to install and shortens installation period.
4.The aluminum composite panel is easy to install
Our aluminum composite panels are adaptable to various decoration requirements,
because they are easy to be cut, grooved and bended.
5.The aluminum composite panel is easy to maintain
With regard to cities and regions with serious environment pollution, it is recommended
to clean and maintain aluminum composite panels in a few year's time. Our panels
are easy to be cleaned. They can be cleaned by neutral cleaning agent and clean water,
and come out to be fairly new after cleaned.
6.The aluminum composite panel is fireproofing
The exterior aluminum sheet of aluminum composite panels can effectively protect
interior PE core material,because it can prevent heat conduction at the initial stage
of combustion. The flame resistance of our aluminum plastic composite panels has
reached international standard.
Application scope of the aluminum plastic composite panel/ACP
-Gas piping, cables, building materials, etc .This product fills a gap
in the domestic construction materials field,with performance in
dexessuperior to panels manufactured overseas.
-Curtain wall decoration for buildings where security is important,
such as airports, hospitals and research centers
-Curtain wall boards for outside walls of normal buildings
-Renovations of old buildings and movable houses
-Reformation and decoration for indoor walls, ceilings,bathrooms,kitchens and balconies
-Facades
-Billboards, exhibition desks and notice boards
-Wall boards and ceilings for tunnels
-Materials for industrial application, car and ship bodies
Note:
Color Match of the aluminum composite panel
1. For custom color requests, we can deal as following:
A. Supply a physical sample of custom color. A color sample on metal is preferred.If other,
it is also acceptable. But the color matching rate may be not good as color on metal.
B. New color sample is usually offered by our paint supplier
in 5-7 days, special color should be in 7-10 days.
C. Upon receipt of color sample, please approve in writing as soon as possible.
Once you approved, we will arrange purchasing and production.
2.For general colors, please refer to our color chart
Note: Color difference maybe occurred in different production batch, so it is suggested all panels
are placed in one order for same project. And keep same direction as arrow on protective film
when installing to avoid any color difference by vision.

Export countries:Britain, France, Germany, Italy, Belgium, the Netherlands,
Luxembourg, Ireland, Denmark, Greece, Portugal, Spain, Japan, Norway,
New Zealand, Australia, Switzerland, Sweden, Finland, Austria, Canada and
Poland,Brunei, Cambodia, Indonesia, Laos, Malaysia, myanmar, Philippines,
Singapore, Thailand, Vietnam,Russia, Ukraine, belarus, kazakhstan,
the Czech republic, Slovakia, Poland, Hungary, Bulgaria, the United States
Products distributor ,Agent,dealer in these countries:
Philippines, Singapore,the United States,Australia
Product distribution industry:Manchine manufacturing industry,transport
equipment industry,Automobile industry,packaging products manufacturing,
medical equipment industry,decorative products manufacturing,food packaging
industry, printing industry,Aluminium bottle and caps manufacturing industry,
ACP industry, floor industry,Roofing industry.
As a China-based manufacturer of aluminum coated coil, Mintai is certified by ISO9001:2008 and
ISO14001:2004, Henan Mintai also provides aluminum composite panel, metal roofing system
and aluminum honeycomb panel, etc. As a result of superior quality, economical prices and thoughtful
service, our CE certified products are highly sought after by customers from Russia, Germany,
the United States, Brazil, Australia, India, Indonesia, Singapore, and more. Our company is located
in zhengzhou City, henan Province where we have convenient access to many kinds of transportation,
which facilitates the transport of our products and greatly reduces the freight charges for our customers.
For more detailed information, please browse our website or feel free to call us now!

We can supply aluminum plastic composite panel,Color Coated aluminum coils ,PVDF Coated aluminum coils,
Aluminum tread plate,aluminum circle,aluminum foil,aluminum sheet,aluminum plate,Household Foil, Air-container Foil,
Cable Foil, Electronic Capacitor Foil, Medicine Foil,Blister Foil, Flexible Packaging Foil, Aluminum Sheet, Aluminum Coil,
CTP Stock, Litho Stock, Cap Stock,Aluminum Tread Plate, Embossed Coil, Mirror Panels, Cans Cover Materials,
Aerospace Aluminum, Mold Aluminum Materials, etc. At the same time, we also accept OEM/ODM production according
to requirements of customers.
Aluminum Composite Panel Application:
Coated Aluminum Composite Panel can be used for the following scope: Curtain wall of buildings,Roof ,house eave, Wall board, movable house, Display trestle, Vehicle wagon, Billboards, exhibition desks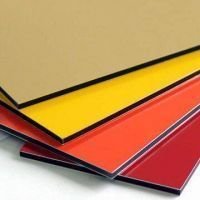 Other Products