6101 Aluminum Sheet

Alloy 6101 is available in various temper conditions,which does not need additional heat treatment. The wide variety of tempers provides different strengths, formability, and electrical conductivity levels, allowing for greater design flexibility.
Temper for 6101 Alloy
F - As fabricated. No special control has been performed to the heat treatment or strain hardening after the shaping process (e.g., casting, hot working, or cold working).
T6 - Solution heat treated and artificially aged.
T61 – An over-aged temper with higher conductivity but lower mechanical properties than -T6.
T63 – An "in-between" temper with higher conductivity than T6, but less than T61.
T64 - Partially annealed temper; the highest conductivity and best temper for maximum formability.
T65 – Has medium strength and conductivity, as well as a controlled range of tensile and yield strengths to help control bending reproducibility.
Aluminum 6101 chemical composition
Si 0.3-0.7%
Mg 0.35-0.8%
Fe 0.50%
Cu 0.10%
Zn 0.10%
Cr 0.03%
Mn .003%
Auminum 6101commercial and industrial applications
Electrical bus conductors and fittings
Power transmission
Power stations
Electrical components
6101 alloy is similar to 6063 alloy, but has minor chemistry changes that enhance its electrical conductivity. Although slightly lower in conductivity than alloy 1350, it offers greater strength.
The alloy is easily extruded and offers better machinability than 1XXX alloy series. It has good forming and welding characteristics, corrosion resistance, bendability, electrical and thermal conductivity, and is easily cold worked in either the annealed or aged conditions.
Our unprecedented resources allow us to create custom alloys for customers. We offer the industry's broadest product capabilities in press sizes and tonnages (direct and indirect extrusion), alloy selection, circle sizes, profile types, and produce some of the largest Outside Diameter (OD) sizes and highest precision tolerances in the industry.
6101 aluminum can be produced in extruded rod, bar, structural profiles, structural and seamless pipe and tube.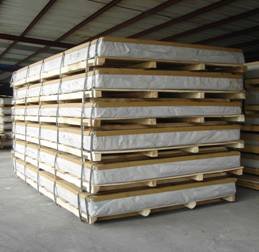 Feedback
Other Products