Aluminum Sheet
Aluminum Sheet Technical Specifications
Aluminum sheet are widely used for Industrial, Construction, Decoration,
Capacitor, Packaging Material etc.

Alloy: 1000-8000seires
Including:1050, 1060, 1070, 1100, 3003, 3004, 3005, 3103, 3105,
5005, 5052,5A02,5A03,5A06,5754, 5083, 5086,6061,6063, 6082,
7075,8011,8079
Temper: O, H14, H16, H18, H22, H24, H26, H32, H111, H112, F
Process: CC – Cold Rolling & DC – Hot Rolling
Thickness: CC- 0.2mm-6mm; DC-0.5mm-6mm
Width: 500mm-2300mm
Length: 500mm-11000mm
Protection:paper inter layer,white film,blue film,black-white film,
micro bound film.
Product standard:GBT,JIS,EN,ASTM

Where is the aluminum sheet about 1-8 series alloy to be used in?

-Aluminum sheet is used in construction material and building material.Including:
roof panel,ceiling board,partition wall,shutters,window blind,gate,balcony,road
marking,stret signs,ship plate,PS plate base,etc.
-Aluminum sheet is used in electric machine components.including:protective plate,
protective box,capacitor box,volume shaft,loudspeaker framework,switch plate,
semiconductor radiator,magnetic disk,motor frame,fan blade,electri cooker,
cooling fin,heat sink,etc.
Aluminium sheet Export countries:
Britain, France, Germany, Italy, Belgium, the Netherlands, Luxembourg,
Ireland, Denmark,Greece, Portugal, Spain, Japan, Norway, New Zealand,
Australia, Switzerland, Sweden, Finland, Austria, Canada and Poland,Brunei,
Cambodia, Indonesia, Laos, Malaysia, myanmar,Philippines, Singapore,
Thailand, Vietnam,Russia, Ukraine, belarus, kazakhstan, the Czech
republic, Slovakia, Poland, Hungary, Bulgaria, the United States
Products distributor ,Agent,dealer in these countries:
Philippines, Singapore,the United States,Australia,
Vietnam.
Product distribution industry:Manchine manufacturing industry,transport
equipment industry,Automobile industry,packaging products manufacturing,
medical equipment industry,decorativeproducts manufacturing,food packaging
industry, printing industry,Aluminium bottle and caps manufacturing industry,
ACP industry, floor industry,Roofing industry.

As one China supplier,our aluminium products have hot sale in alibaba aluminium coil
stock,ebay aluminium sheet stock,amazon aluminium circle stock,globalsources aluminium
composite panel stock and so on.
Henan Mintai AL. CO., LTD is a China-based manufacturer and supplier
of aluminum sheet.In order to better serve our customers, we also provide
aluminium slit coil, embossed aluminum sheet, aluminum coil,aluminum
tread plate, aluminum coil, aluminum strip, aluminum plastic composite panel,
coated aluminum coil,aluminium sheet,aluminium foil ,aluminium circle ,
aluminium plate and more. If you have a need for any of our products,
we welcome you to contact us. We sincerely hope to cooperate with you!
Aluminum Sheet Application:
Aluminum sheet are widely used in industrial, construction, decoration, capacitor, packing material.We can supply the aluminium circle sheet,aluminium coil,aluminium foil,aluminium composite panel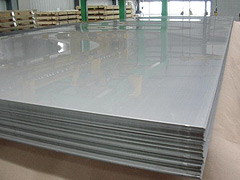 Other Products