Polished Aluminum Mirror Sheet
Polished Aluminum Mirror Sheet Technical Specifications
The purity of aluminum is the main effect of mirror surfaces. Mintai Aluminum selection of the 1080 (99.80%)high-purity aluminum, to ensure the mirror reflective rate of 85% or more, with resolutions up to 94% .
Polished mirror finish aluminum sheet must have a good and easy formability, aluminum mirror of the Mintai Aluminum production are suitable for semi-hard state of bending to ensure that the user post-molding process.
The flatness of the mirror surface aluminum also affect the imaging of the important reasons, Mintai Aluminum purchased Tension Leveler from German, the aluminum surface roughness close to 100%. That's why Henan Mintai AL. CO., LTD is a China-based manufacturer and supplier of aluminum products.

Polished mirror finish aluminum sheet description

Alloy:1050,1060,1070,1085,1100,3003,3005,5005,5083,8011
Temper:H12,H14,H16,H18,H22,H24,H26
Thickness:0.2mm-6.0mm
Packaging details:
1. Standard seaworthy export packing, wooden pallets or wooden cases with kraft paper;
2. the other package ca be made based on the clients requirements.
3. Package very strong.
Delivery detail: Within 30 days

Polished Aluminum Mirror Sheet application
1)Further making utensil.
2)Solar reflective film
3)The appearance of the building
4)Interior decorating:ceilings,walls,etc.
5)Furniture cabinets
6)Elevator decoraction
7)Signs,nameplate,bags making.
8)Decorated inside and outside the car
9)Household appliances:refrigerators,microwave ovens,audio equipment,etc.
10)The consumer electronics:mobile phones,digital cameras,MP3,U disk,etc.
11)LED Light,lampshade,diffuser or fluorescent lamp
We can supply aluminum plastic composite panel,Color Coated aluminum
coils ,PVDF Coated aluminum coils, Aluminum tread plate,aluminum circle,
aluminum foil,aluminum sheet,aluminum plate,Household Foil, Air-container
Foil,Cable Foil, Electronic Capacitor Foil, Medicine Foil,Blister Foil, Flexible
Packaging Foil, Aluminum Sheet,Aluminum Coil,CTP Stock, Litho Stock,
Cap Stock,Aluminum Tread Plate, Embossed Coil, Mirror Panels, Cans
Cover Materials, Aerospace Aluminum, Mold Aluminum Materials, etc.
At the same time, we also accept OEM/ODM production according to
requirements of customers.

Export countries:
Britain, France, Germany, Italy, Belgium, the Netherlands, Luxembourg,
Ireland, Denmark,Greece, Portugal, Spain, Japan, Norway, New Zealand,
Australia, Switzerland, Sweden, Finland, Austria, Canada and Poland,Brunei,
Cambodia, Indonesia, Laos, Malaysia, myanmar,Philippines, Singapore,
Thailand, Vietnam,Russia, Ukraine, belarus, kazakhstan, the Czech
republic, Slovakia, Poland, Hungary, Bulgaria, the United States
Products distributor ,Agent,dealer in these countries:
Philippines, Singapore,the United States,Australia,
Vietnam.
Product distribution industry:Manchine manufacturing industry,transport
equipment industry,Automobile industry,packaging products manufacturing,
medical equipment industry,decorative,products manufacturing,food packaging
industry, printing industry,Aluminium bottle and caps manufacturing industry,
ACP industry, floor industry,Roofing industry.
As one China supplier,our aluminium products have hot sale in alibaba aluminium coil
stock,ebay aluminium sheet stock,amazon aluminium circle stock,globalsources aluminium
composite panel stock and so on.
Henan Mintai AL. CO., LTD is a China-based manufacturer and supplier
of aluminum sheet.In order to better serve our customers, we also provide
aluminium slit coil, embossed aluminumsheet, aluminum coil, 5 bar aluminum
tread plate, aluminum coil, aluminum strip, aluminum plastic composite panel,
coated aluminum coil,aluminium sheet,aluminium foil ,aluminium diamond plate
and more. If you have a need for any of our products, we welcome you to
contact us. We sincerely hope to cooperate with you!
Polished Aluminum Mirror Sheet Application:
the polished mirror aluminum sheet made in China,reflective aluminum sheet for wall material, such as the building exterior curtain walls,renovations for old building,LED light,lamp shade,background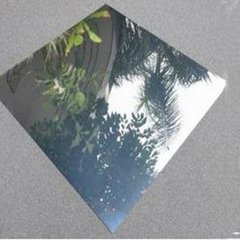 Other Products