Stucco Embossed Aluminum Sheet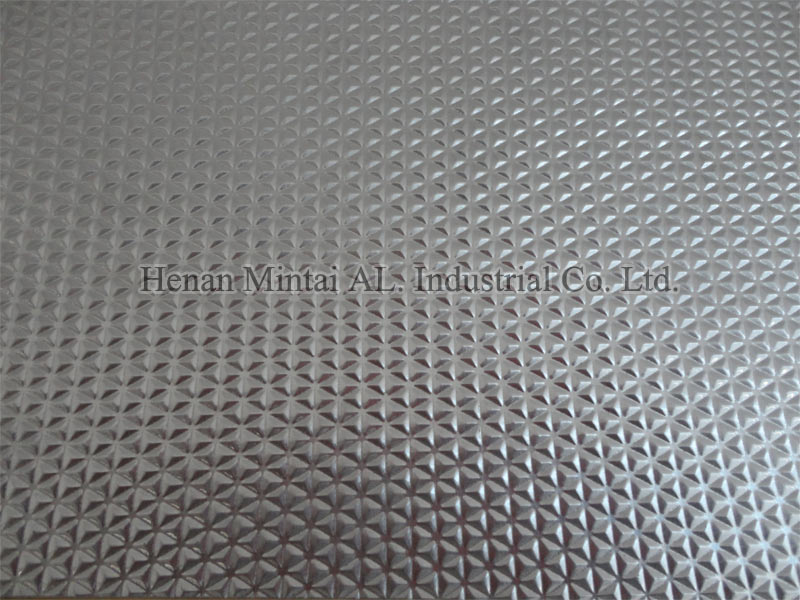 Stucco Embossed Aluminum Sheet Specification

Thickness: 0.5-3mm

Width: 300-1600mm

Length: 500-8000mm

Material (alloy): 1050/1060/1100/3003/5005/5052/5083/3105/3005

temper: Temper:Stucco embossed sheet O, H12, H14,H16, H18, H22, H24, H26

compass patter / two bars/ three bars/ five bars.

various size & thickness

Surface:five bar,tear,stucco embossed.
Stucco embossed aluminum sheets are made of different alloys. They need to have a required amount of flexibility and toughness to be graded accordingly. You have to select one based on how the aluminum sheet will be used. Choose a grade of 1100 if you want pure aluminum or a grade of 2011 if you need it for minor machine parts. If you need to craft something more durable, select a 5052 grade.
A lot of industries go for aluminum because of two factors– its versatility and its lightweight quality. The transport industry happens to be one of these. They use this metal because it helps improve fuel economy, cuts down emissions, and boosts vehicle performance.
We offer a variety of Stucco Aluminium sheet metal. Different alloys offer a range of different mechanical and chemical properties.
Stucco Embossed Aluminum Sheet Properties
Decoration

Anti-slipping

High strength

Low in costs

Durable

Nice appearance
Stucco Embossed Aluminum Sheet Application
refrigerator

solar heat reflectors

decorative aluminum products

lamps

bags

disinfection box

air conditioning

ventilation ducts

indoor/outdoor decoration

machinery and equipment housing and other industries
Feedback
Other Products