3104 Aluminium sheet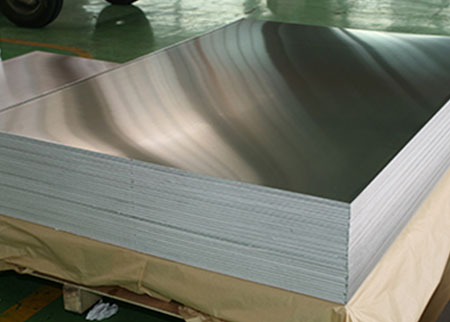 3104 Aluminium sheet description

Alloy:AA3104
Temper:HO,H12,H14,H16,H18,H22,H24,H26,H28
Thickness:0.2mm-6.0mm
Width:80mm-2300mm
Length:100-11000mm
Standard production:ASTM-B-209M,BS EN 485-2,BS EN 573-3,GB/T3880-2008
MOQ:5 tons per size
Mother coil:DC or CC
Weight:about 0.3-2.5mts per pallet
Surface:Mill finishing,mirror finishing,checkered
Package:Export standard package with wooden pallet
Delivery time:within 30days
Origin:China
Certificate: Mill Test Certificate,Certificate of origin:Form A,Form E,CO
Regular size:1.0*1219*2438,2.0*1220*2440,3.0*1200*2400,3.0*1200*3600,2.5*1250*2500, 3.0*1500*3000,2.0*1500*3600
3104 Aluminium sheet feature
Good corrosion resistance
Good weldability
Good plasticity
3104 Aluminium sheet application
1.3104 aluminium sheet mainly Used for processing the component parts that need to have
good formability, high solderability good resistance to corrosion , such as kitchen utensils and
appliances, food and chemical products processing and storage devices, transport tank,
tank of liquid products.
2.3104 aluminum sheet mainly used in chemical production and storage equipment, plate processing,
building materials, construction, cable pipes, sewer pipes, various parts of lamps and lanterns, cans,
wave plate, building materials, color aluminum plate, electric light head.
3. 3104 aluminium sheet mainly used in processing pressure vessel,pipeline,utensil,cooling fin,radiator,
makeup board,copy machine roller,ship material,aluminium pors,aluminium can,light bulb lids.
3104 Aluminium sheet Chemical Properties
| | | | | | | | | | | | | | |
| --- | --- | --- | --- | --- | --- | --- | --- | --- | --- | --- | --- | --- | --- |
| Alloy | Si | Fe | Cu | Mn | Mg | Cr | Ni | Zn | Ca | V | Ti | Other | Min.A1 |
| 3104 | 0.6 | 0.8 | 0.05-0.25 | 0.8-1.4 | 0.8-1.3 | - | - | 0.25 | - | - | 0.1 | 0.15 | Remainder |
Another alloy aluminium sheet
Chemical Properties
Alloy
Si
Fe
Cu
Mn
Mg
Cr
Ni
Zn
Ca
V
Ti
Other
Min.A1
1050
0.25
0.4
0.05
0.05
0.05
-
-
0.05
-
0.05
0.03
0.03
99.5
1060
0.25
0.35
0.05
0.03
0.03
-
-
0.05
-
0.05
0.03
0.03
99.6
1070
0.25
0.25
0.04
0.03
0.03
-
-
0.04
-
0.05
0.03
0.03
99.7
1100
0.95
0.05-0.2
0.05
-
-
-
0.1
-
-
-
0.05
99
1200
1.00
0.05
0.05
-
-
-
0.1
-
-
0.05
0.05
99
3003
0.6
0.7
0.05-0.2
1.0-1.5
-
-
-
0.1
-
-
-
0.15
Remainder
3004
0.3
0.7
0.25
1.0-1.5
0.8-1.3
-
-
0.25
-
-
-
0.15
Remainder
3105
0.6
0.7
0.3
0.3-0.8
0.2-0.8
0.2
-
0.4
-
-
0.1
0.15
Remainder
3005
0.6
0.7
0.3
1.0-1.5
0.2-0.6
0.1
-
0.25
-
-
0.1
0.15
Remainder
3A21
0.6
0.7
0.2
1.0-1.6
0.05
-
-
0.1
-
-
0.15
0.15
Remainder
3104
0.6
0.8
0.05-0.25
0.8-1.4
0.8-1.3
-
-
0.25
-
-
0.1
0.15
Remainder
5005
0.3
0.7
0.2
0.2
0.5-1.1
0.1
-
0.25
-
-
-
0.05
Remainder
5083
0.4
0.4
0.1
0.4-1.0
4.0-4.9
0.05-0.25
-
0.25
-
-
0.15
0.05
Remainder
5052
0.25
0.4
0.1
0.1
2.2-2.8
0.15-0.35
-
0.1
-
-
-
0.05
Remainder
5182
0.2
0.35
0.15
0.2-0.5
4.0-5.0
0.1
-
0.25
-
-
0.1
0.05
Remainder
5754
0.6
0.7
0.05-0.2
1.0-1.5
-
-
-
0.1
-
-
-
0.05
Remainder
6061
0.4-0.8
0.7
0.15-0.4
0.15
0.8-1.2
0.04-0.35
-
0.25
-
-
0.15
0.05
Remainder
7075
0.4
0.5
1..2-2.0
0.3
2.1-2.9
0.18-0.28
-
5.1-6.1
-
-
0.2
0.05
Remainder
Feedback
Other Products