Aluminum Perforated Panel
Aluminum Perforated Panel Technical Specifications

Mintai is a major manufacturer and supplier of aluminium perforated panel based in China.
We can supply the aluminum perforated panel like round hole,slotted,square hole,scale hole,
hexaganal hole,decorative hole,plum blossom and so on.
Alloy: 1000series, 3000series, 4000 series, 5000series, 6series, 8 series
Temper:O~H112
Thickness:0.5-6.0mm
Width:100-1850mm
Length:according to your requirements
Mother coil:DC or CC
Weight: 2.5-5.0 tons per pallet
MOQ:5tons
Packing: Export standard, wooden pallet.
Surface: Anodizing, powder coating. Paved, pvc coated.

Aluminium perforated panel character
3.Can be painted or polished and anodizing.
4.The thickness of materials is wide range from 0.3mm-8mm.
5.Largest selection of hole size patterns and configurations
6.Uniform sound abatement
10.Siperior abrasion resistances
We can supply aluminum plastic composite panel,Color Coated aluminum coils ,
PVDF Coated aluminum coils,Aluminum tread plate,aluminum circle,aluminum foil,
aluminum sheet,aluminum plate,Household Foil, Air-container Foil, Cable Foil,
Electronic Capacitor Foil, Medicine Foil,Blister Foil, Flexible Packaging Foil,
Aluminum Sheet, Aluminum Coil,CTP Stock, Litho Stock, Cap Stock,Aluminum
Tread Plate, Embossed Coil, Mirror Panels, Cans Cover Materials, Aerospace
Aluminum, Mold Aluminum Materials, etc. At the same time, we also accept
OEM/ODM production according to requirements of customers.

Export countries:
Britain, France, Germany, Italy, Belgium, the Netherlands, Luxembourg,
Ireland, Denmark,Greece, Portugal, Spain, Japan, Norway, New Zealand,
Australia, Switzerland, Sweden, Finland, Austria, Canada and Poland,Brunei,
Cambodia, Indonesia, Laos, Malaysia, myanmar,Philippines, Singapore,
Thailand, Vietnam,Russia, Ukraine, belarus, kazakhstan, the Czech
republic, Slovakia, Poland, Hungary, Bulgaria, the United States
Products distributor ,Agent,dealer in these countries:
Philippines, Singapore,the United States,Australia,
Vietnam.
Product distribution industry:Manchine manufacturing industry,transport
equipment industry,Automobile industry,packaging products manufacturing,
medical equipment industry,decorative,products manufacturing,food packaging
industry, printing industry,Aluminium bottle and caps manufacturing industry,
ACP industry, floor industry,Roofing industry.

Henan Mintai AL. CO., LTD is a China-based manufacturer and supplier
of aluminum sheet.In order to better serve our customers, we also provide
aluminium slit coil, embossed aluminumsheet, aluminum coil, 5 bar aluminum
tread plate, aluminum coil, aluminum strip, aluminum plastic composite panel,
coated aluminum coil,aluminium sheet,aluminium foil ,aluminium diamond
plate and more. If you have a need for any of our products, we welcome
you to contact us. We sincerely hope to cooperate with you!
Aluminum Perforated Panel Application:
Aluminum perforated metal mesh is widely used as decorative mesh. This aluminum perforated metal mesh also can be used in building wall power station, factory suspend ceiling wall and other source of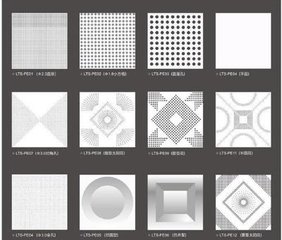 Other Products