Henan Mintai 6061 Aluminum Plate Application in Container
Aluminum plate 6061 is widely used for Industrial, Construction, Decoration, Capacitor, Packaging Material etc. Because
the futures of aluminum, the aluminum container has been the trend of the world.

According to statistics, 85% aluminum container produced in China, statistics annual global demand for container is
65000, about 30 kt, using aluminum aluminum plate for 12 kt, with the development of technology, most of the
container is now localization, in domestic aluminum plate with ten strong enterprise, Henan Mintai aluminum foil
production as an example, the products have been exported to India, Europe and other regions. The company's
annual production capacity of 650000 tons. Products sell well in the global market.

Mintai aluminum production 6061 aluminum is widely used on the container, has the excellent processing
performance, excellent welding characteristics and electroplating, good corrosion resistance, high toughness
and processing after deformation, dense material without defects and easy polishing, coloring film easily, good
features such as oxidation excellent results. The thickness range: 0.3 mm - 200 mm, basically meet the demand
of the market container manufacturing.

Henan Mintai AL. CO., LTD is a China- based manufacturer and supplier of aluminum sheet, we can supply the
aluminum containers beyond your imagine. If you have a need for any of our products, we welcome you to contact
us. We sincerely hope to cooperate with you!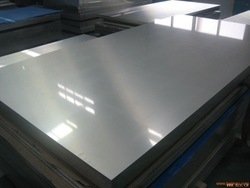 Feedback
Other Products