Aluminum Alloy in Ship
Now the aluminum alloys is widely used in shipment. Aluminum alloy can be divided into two categories: one is
deformed aluminum alloy, which is used for processing board, strip, foil, tube, rod, wire, powder, forging, etc.
Among them, the former is the most widely used in ocean engineering. Because of the high strength and corrosion
resistance of the aluminum alloy, the application of aluminum alloy can effectively reduce the ship's quality, improve
the stability and the speed of the ship. As a result, the current aluminum alloy has become one of the main structural
materials in many countries of the world.

Development of aluminum alloy

Aluminum industrial production began in the world's first aluminum company is built in 1988.the shipbuilding industry
for the first time using the factory production of aluminum manufacturing components for ships in 1891. After 120
years of research and development and aluminum is more and more widely applied in the ships and become these
sectors is one of promising materials.

The earliest aluminum alloys used in shipbuilding are AlCu based alloys containing Ni, and then the 2XXX system is
used, but they are not high in seawater corrosion resistance, which limits their application in the shipbuilding industry.

Subsequently, 6XXX system was widely used in ship manufacturing. In a long period of time, the aluminum alloy of
5XXX and 6XXX alloys was chosen, while the Soviet Union was more selective 2XXX alloy. The 7XXX alloys in ship
industry in China is increasing, and some progress has been made.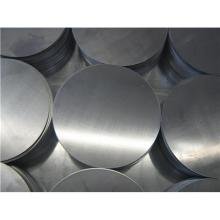 We can supply
aluminum plastic composite panel,
Color Coated aluminum coils ,PVDF Coated aluminum coils, Aluminum tread plate,
aluminum circle
,aluminum foil,aluminum sheet,aluminum plate,Household Foil, Air-container Foil, Cable Foil, Electronic Capacitor Foil,
Medicine Foil,Blister Foil, Flexible Packaging Foil, Aluminum Sheet, Aluminum Coil,CTP Stock, Litho Stock, Cap Stock,
Aluminum Tread Plate
,
Embossed Coil, Mirror Panels, Cans Cover Materials, Aerospace Aluminum, Mold Aluminum Materials, etc. At the same time, we also accept
OEM/ODM production according to requirements of customers.
Whenever you have a need for any of our products, please feel free to contact us .
Henan Mintai Al.Industrial Co., Ltd is located in China's central commercial hub—Zhengzhou. It is one of best and bigest private Aluminum Industrial Co.Ltd in China.
Office Add:No.1043 room in Weilai International,No.25# building CBD business inner ring Zhengdong New district,Zhengzhou,Henan,P.R.China
Tel:+86-371-680845488
Fax:+86-371-68068199
E-mail:
danna@mintaialuminum.com
Web:
http://www.mintai-aluminum-coils.com
Feedback
Other Products