Application of aluminum frame products
1.
Large
aluminum
frame:
It is
suitable for large outdoor color advertising, box printing, automotive glass, glass
curtain wall, such as large format printing factory, printing work mainly by screen printing a surface based.
2.Embossed aluminum frame:
It is
suitable for craft gifts, leather, plastic, organic glass products
and toys
printing and other manufacturers use; printing operation is mainly manual type line (run) operation.

3.CD, ceramics, aluminum boxes:
It is
suitable for use in CD turntables, nameplate signs, epoxy, keyboard, plastics,
shell and other ordinary printing precision requirements of manufacturers: print job in hand printing and small
size printing machine; can be customized single frame and an arc-shaped box shaped box.

4. The precision electronic aluminum frame:
It is
suitable for liquid crystal display, surface mount equipment,
membrane switch, ceramic decals, alcoholic drinks and tobacco packaging printing etc.precision requirements
of the manufacturers use: automatic screen printing machine is the;main printing;operations, in part, for in
precision semi automatic screen printing machine.

5;
Electronic
aluminum
frame:It is suitable for single and double sided printed circuit board, decals, glass printing precision to use: semi automatic screen printing machine is the main printing operation, part
of the material is also suitable for
manual printing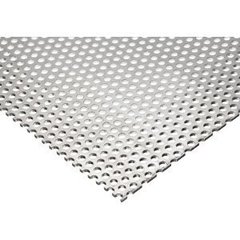 We can supply
aluminum plastic composite panel,
Color Coated aluminum coils ,PVDF Coated aluminum coils,
Aluminum tread plate,
aluminum circle
,aluminum foil,aluminum sheet,aluminum plate,Household Foil, Air-container Foil,
Cable Foil, Electronic Capacitor Foil, Medicine Foil,Blister Foil, Flexible Packaging Foil, Aluminum Sheet, Aluminum Coil,
CTP Stock, Litho Stock, Cap Stock,
Aluminum Tread Plate
, Embossed Coil, Mirror Panels, Cans Cover Materials, Aerospace
Aluminum, Mold Aluminum Materials, etc. At the same time, we also accept OEM/ODM production according to requirements
of customers.
Whenever you have a need for any of our products, please feel free to contact us .
Henan Mintai Al.Industrial Co., Ltd is located in China's central commercial hub—Zhengzhou.
It is one of best and bigest private Aluminum Industrial Co.Ltd in China.
Office Add:No.1043 room in Weilai International,No.25# building CBD business inner ring Zhengdong New district,Zhengzhou,Henan,P.R.China
Tel:+86-371-680845488
Fax:+86-371-68068199
E-mail:
danna@mintaialuminum.com
Web:
http://www.mintai-aluminum-coils.com
Feedback
Other Products