Origin of Aluminum-aluminium productions
Aluminium is widely used in industries such as the kitchens,Airplanes,Constructions, Packings,Etc.Why Al is more expensive than gold? That's because the metal aluminum is generally made of electrolytic
process,
and a ton of aluminum is used about 16000 kilowatt hours of electricity. When electricity was not in use, the
aluminum is not easy, however, so in order to dilute is expensive, that's why aluminum is called silver gold .

In fact, the United Kingdomis the first country to use
aluminum in industry
. As early as 1948, when the postwar
recovery (Second World War) of the United Kingdom is very lack of steel, and the war period of the aircraft
manufacturing industry has greatly driven the aluminum alloy manufacturing industry, resulting in the aluminum
is very rich. Inspired by the aviation industry, people choose to supply sample aluminum alloy as the shell of the car.
All aluminum body greatly improves the corrosion resistance of automobile and greatly reduces the weight of the body.

With the progress of science and technology and innovation, as well as the trend of environmental protection and
energy conservation, the car has launched a revolutionary all aluminum body structure. It is lighter than the relatively
equal strength of the steel structure of the car, and the resulting effect of fuel saving and emission reduction is very
significant, for handling can also help.

It is worth mentioning that, 75% of the body aluminum from the recycling of metal, due to the use of high energy
consumption process, making the manufacturing process energy saving reached 95%.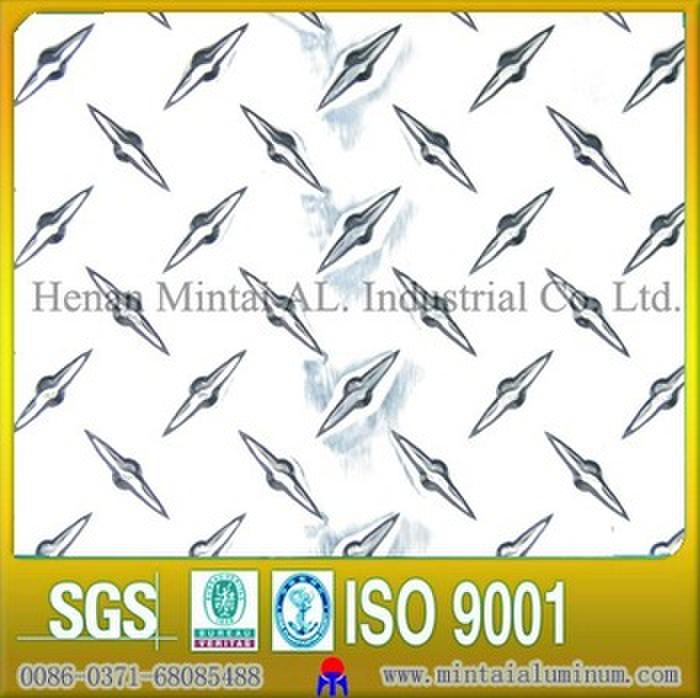 We can supply
aluminum plastic composite panel,
Color Coated aluminum coils ,PVDF Coated aluminum coils, Aluminum tread plate,
aluminum circle
,aluminum foil,aluminum sheet,aluminum plate,Household Foil, Air-container Foil, Cable Foil, Electronic Capacitor Foil,
Medicine Foil,Blister Foil, Flexible Packaging Foil, Aluminum Sheet, Aluminum Coil,CTP Stock, Litho Stock, Cap Stock,
Aluminum Tread
Plate
, Embossed Coil, Mirror Panels, Cans Cover Materials, Aerospace Aluminum, Mold Aluminum Materials, etc. At the same time, we
also accept OEM/ODM production according to requirements of customers.
Whenever you have a need for any of our products, please feel free to contact us .
Henan Mintai Al.Industrial Co., Ltd is located in China's central commercial hub—Zhengzhou.
It is one of best and bigest private Aluminum Industrial Co.Ltd in China.
Office Add:No.1043 room in Weilai International,No.25# building CBD business inner ring Zhengdong New district,Zhengzhou,Henan,P.R.China
Tel:+86-371-680845488
Fax:+86-371-68068199
E-mail:
danna@mintaialuminum.com
Web:
http://www.mintai-aluminum-coils.com
Feedback
Other Products