The Performance of 3005 Aluminum Sheet
3000 series of aluminum plates can be called as anti rust aluminum, China's 3000 series aluminum production process is more outstanding. 3000 series aluminum plate is made of manganese element as the main component.3000 series is a good anti rust function series, the price is higher than the 1000 series, is a more commonly used alloy series. 3005 aluminum sheet strength is about 3003 higher than 20%, corrosion resistance is better.

As a result of its good property in anti-corrosion, this series aluminum sheet is commonly used in moist environments like air conditioners, refrigerators, at the bottom of cars, etc.

3000 series aluminum;sheet is approx 20% stronger than the 1000 series, has great workability and may be deep drawn,spun, welded or brazed. The 3000series aluminum sheet is widely used for general purposes. The Alloy are including the AA3003, AA3004, AA3005, AA3102, AA3105, Temper O, H14, H18, H24, H112, From thickness 0.2mm-350mm, width500mm-2300mm, length 500mm-110000mm. With Plain, five bar, stucco, diamond, or mirror surface process, Or coated with PE, PVDF, BRUSH etc. There is (CC) cold rolling and (DC) hot rolling Line.

Henan Mintai AL. CO., LTD is a China-based manufacturer and supplier of aluminum sheet. In order to better serve our customers, we also provide aluminium slit coil, embossed aluminum sheet, aluminum coil, 5 bar aluminum tread plate,aluminum coil, aluminum strip, and more. If you have a need for any of our products, we welcome you to contact us. We sincerely hope to cooperate with you!
Mechanical properties



The ultimate tensile strength of B (MPa)) 140-180
The yield strength of sigma 0.2 (MPa)) = 115
Sample size: all wall thickness
Note: longitudinal mechanical properties of pipe at room temperature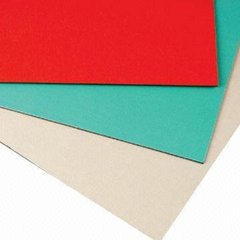 We can supply
aluminum plastic composite panel,
Color Coated aluminum coils ,PVDF Coated aluminum coils,
Aluminum tread plate,
aluminum circle
,aluminum foil,aluminum sheet,aluminum plate,Household Foil, Air-container Foil,
Cable Foil, Electronic Capacitor Foil, Medicine Foil,Blister Foil, Flexible Packaging Foil, Aluminum Sheet, Aluminum Coil,
CTP Stock, Litho Stock, Cap Stock,
Aluminum Tread Plate
, Embossed Coil, Mirror Panels, Cans Cover Materials, Aerospace
Aluminum, Mold Aluminum Materials, etc. At the same time, we also accept OEM/ODM production according to requirements of customers.
Whenever you have a need for any of our products, please feel free to contact us .
Henan Mintai Al.Industrial Co., Ltd is located in China's central commercial hub—Zhengzhou. It is one of best and bigest private Aluminum Industrial Co.Ltd in China.
Office Add:No.1043 room in Weilai International,No.25# building CBD business inner ring Zhengdong New district,Zhengzhou,Henan,P.R.China
Tel:+86-371-680845488
Fax:+86-371-68068199
E-mail:
danna@mintaialuminum.com
Web:
http://www.mintai-aluminum-coils.com
Feedback
Other Products