The structure characteristics of automotive aluminum body of knowledge
With the rapid development of automobile technology, automobile manufacturing enterprises in the automobile structure design, manufacturing technology, material selection and so on a lot of research, hoping to develop a safe and reliable, energy saving and environmental protection of new cars. Light metal, known as the aluminum metal, due to its light weight, wear resistance, corrosion resistance, good elasticity, stiffness and strength, high impact resistance, good processing and regenerative characteristics, has become the preferred material for car light weight. Aluminum alloy car body also because of its advantages of low energy consumption, safe and comfortable and relatively strong loading capacity and favored.

One, the structure of the aluminum body

The use of aluminum metal on the car is increasing year by year. Local or overall use of aluminum models are many, such as BMW, Audi, Volvo, Land Rover, Jaguar, etc.. The aluminum alloy used by the body is made of aluminum alloy, which can be achieved by increasing the proportion of alloy elements and adopting appropriate heat treatment process. At present, there are 3 kinds of aluminum alloys for automobile body panels (Al-Cu), Al-Mg (5000 Series) and Al-Mg-Si (6000 Series). 6000 series of aluminum alloy because of its good plasticity, high strength, has become the first choice for many automobile manufacturers new body material. The vehicle transmission system uses aluminum components, not only has the strength and toughness, but also has good thermal conductivity. Facts have proved that the use of aluminum in the car has achieved good social and economic benefits.

Of course, there are some problems in the use of aluminum material. In the production of aluminum body of the car, welding aluminum body than the traditional steel body energy consumption increased by 60%, and once the traffic accident, aluminum body repair cost is higher. Due to the low melting point of aluminum, and poor repair, repair technicians need to use special aluminum body repair tools and special process method to repair.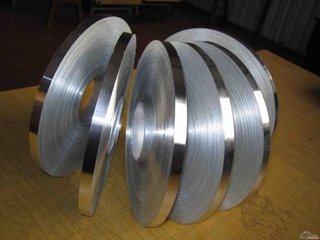 Feedback
Other Products