The Hot Film Detection
Iron and steel products of hot dip aluminized goods in high corrosion resistance component, sheet, fasteners, wire, and so on has a stable market, and along with the economic development and the increase. Hot film on steel parts, demand the inspection items are as follows.

(1) Attached to the selection of the load method, unit area parts aluminized component by subtracting the with sodium hydroxide solution annealing aluminum component, which is attached to the unit area.

(2) The thickness of the coating can be examined by metallographic or coating thickness tester.

(3) The uniformity of the plating layer can be used for the experimental method of the copper sulfate method.

(4) The porosity of the coating experiment method available potassium Ferro cyanide experiment method.

(5) The heat function experimental test is limited to demand heat function of work pieces, the specimen to between 800 and 850 DEG C after 3H heating treatment to dispersion of the inspection of aluminum in the matrix, using metallographic microscopy examination results.

(6) The mechanical function experiment includes the winding, the bending test, the static pressure test and the impact test.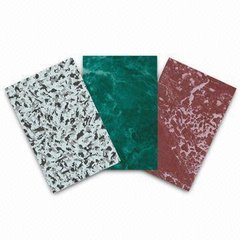 Feedback
Other Products