The Market Distribution of Aluminum
1. The international market

Production of aluminum ingot is the raw material bauxite, the total amount of the world's bauxite resources of about 400-500 million tons, 10 million tons of reserves of countries of Guinea, Australia, Brazil, Jamaica and India, the aluminum in these countries bauxite accounted for 73% of the world's total reserves. The amount of aluminum produced mainly in the United States, the former Soviet Union, Canada, Australia, Brazil, Norway and other countries, accounted for more than 60% of the world. Sources of supply in addition to new aluminum, recycling aluminum also has a high proportion of aluminum recycling divided into recycling old material (the main source of beverage cans and car scrap), the new material recycling (processing of scrap) in two . Global primary aluminum production increased by nearly three years of about 1 million tons per year, production was 22.66 million tons in 1998, 1999 production was 23.6 million tons. The annual growth of global aluminum consumption was only 100,000 tons; aluminum production growth relative terms is much lower. The United States is the world's largest aluminum producing and consuming countries, because of its limited domestic bauxite reserves, the annual need to import a lot of raw materials.

2. The domestic market

Played since the 1980s, China's aluminum production and consumption began to change, especially in the nineties, the aluminum in the construction, transportation and packaging of the three areas has gradually become the main consumer of aluminum as countries like that. As of 1999, China's mainland in addition to Beijing, Tianjin, Shanghai, Hainan and Tibet provinces and cities no aluminum plant, the remaining 26 provinces and a total size of 116 smelters, mainly in abundant Henan, Huizhou, Shanxi and Qinghai provinces. Production capacity from an annual output of 854,000 tons in 1990 to grow to 2.84 million tons in 1999, world ranking rose from seventh to third place; consumption increased from 83 million tones in 1990 to 2.9 million tons in 1999 , compared to 1998 growth of 18-20%. Currently on the market is the largest in circulation AL99.70 brands, accounting for almost 90% of national output and demand, and the ingredients specified quality standards P1020A chemical quality standards in this grade and high-grade foundation LME aluminum contract provisions are very similar. Thus, the flow of the domestic market there are still a few LME registered commodity.

It is predicted that in 2000 was about 3.176 billion tons of bauxite reserves, reserves of about 4.106 billion tons in 2010. With the primary aluminum production in recent years has been more substantial growth is expected to the early 21st century, China's primary aluminum production capacity of up to 300 tons, the output is likely to reach 2.7 million tons.

Aluminum industry is the exploitation of natural mineral resources, basic industries with high energy consumption, therefore, is to determine the resources and energy building the aluminum industry the most basic conditions. Our bauxite resources belong in one of the world's rich countries, but Europe and the United States and Australia used gibbsite bauxite different, belonging to a diaspore type. In addition, most of the small scale and the use of aluminum Soderberg production, coupled with the high price of energy is much higher than the international price of aluminum industry, aluminum ingot production costs therefore about 10,950 yuan / ton, interim electricity costs account for about 35% to 47% alumina costs account for about 28% to 34%. The aluminum ingot production costs in Western countries is about 10,055 yuan / ton. Visible, production and consumption of primary aluminum, although has leapt to the world, but compared with the United States, Canada, Japan and other countries in terms of product variety, cost, technology, management, environmental protection, labor productivity gap is still large. So now we can only say that our country is primary aluminum production and consumption country, but far from the aluminum industry powerhouse.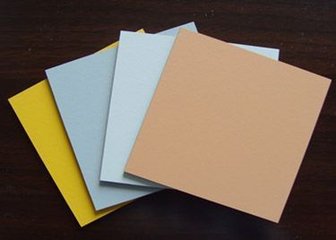 Feedback
Other Products