The Production of Aluminum Scrap
The use of aluminum scrap aluminum production is an important part of recycled aluminum industry. Use of scrap aluminum scrap production has certain requirements, not anyone can produce aluminum scrap, aluminum scrap requires clear classification, pretreatment and clean, if the technology used appropriately, can produce aluminum comply with the relevant standards. China's use of scrap aluminum production started late, behind the study, which was very suitable for the needs of China's aluminum industry. Therefore, with a scientific attitude seriously scrap aluminum production problems, to seek better processing and related equipment.

Use scrap production of aluminum has many advantages, one high metal recovery, and second, high-value, the third is low cost, so the use of scrap production of aluminum is aluminum scrap use a shortcut. But it is worth mentioning that, due to alloy scrap most state exists, therefore, the production of aluminum is ordinary aluminum, the main purpose is the production of ferroalloys, fireworks production, steel and less demanding of paint, it is impossible to produce a high-grade aluminum.

Compare vast resources of scrap recycling, recycling prices vary across regions, but also with raw aluminum ingot price volatility and fluctuations. But the overall difference than raw aluminum ingot 3-4 thousand Yuan / ton, the difference is even greater cans may point. Cold use scrap production of aluminum should make full use of scrap and primary aluminum ingots difference advantage.

The traditional production techniques molten aluminum spray, ball milling, etc., but there is a problem, which is burning in the presence of aluminum scrap melting process problems, leading to low metal recovery, about 92%, the cost is relatively high. With industrial development, a new aluminum production technology began to be applied, this is a purely mechanical crushing method of production of aluminum, which is characterized by less demanding of aluminum scrap, no burning, high metal recovery, theoretically The metal recovery was 100%, the actual recovery rate can reach 98 percent, and no environmental pollution.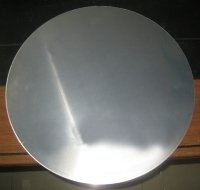 Feedback
Other Products