The Characteristics of PCB Aluminum Plate
PCB copper clad aluminum is metal circuit board materials, copper foil, thermal insulation layer and the metal substrate composition, its structure is divided into three layers:

Cireuitl.Layer line layer: the equivalent of the common PCB CCL, line loz copper foil thickness to 10oz.

Dielectric Layer Insulation: insulation layer is a layer of thermal insulation materials with low thermal resistance. Thickness: 0.003 "to 0.006" inch aluminum clad technique is the core count of lies, has received UL certification.

Base Layer grassroots: a metal substrate, usually aluminum or copper may be selected. Aluminum clad and traditional epoxy glass cloth laminated panels.

PCB aluminum plate use

1. Audio equipment: input, output amplifier, balanced amplifiers, audio amplifiers, preamplifiers, power amplifiers and so on.

2. Power Supply: Switching regulator `DC / AC converter` SW Regulator and so on.

3. Communication electronics: high-frequency amplifier filter appliance `` transmitter circuit.

4. Office automation equipment: motor drives.

5. Automotive: ignition electronic regulator `` power controller.

6. Computer: CPU board `` floppy disk drive power devices.

7. Power Modules: Inverters `` solid-state relay power rectifier bridges.

8. Lamps lighting: With the promotion of energy-saving lamps advocate, aluminum plate used in LED lights began large-scale applications.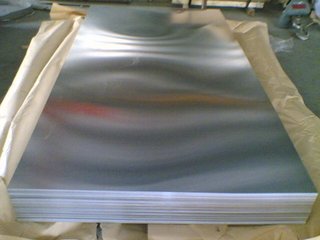 Feedback
Other Products