Medicine Aluminum Foil
Medicinal use aluminum alloy grades are generally three kinds 8011, 8021, 1235, usually O state, which is soft, is only part of the state H18 of 8011, only a few microns thick aluminum foil medicinal, production of finished generally 300mm or more, the inner diameter of the core is 76 mm, the maximum outer diameter of up to 500mm, thickness tolerance of not more than 5% water by brush experiment, the result is A grade.

Pharmaceutical aluminum foil is mainly used for: packaging medicines to protect pharmaceutical drugs to improve the stability and reliability.

Pharmaceutical aluminum foil appearance quality: aluminum foil section and tidy, no clip edge, split side, unwinding, pyramid, from the bars and other defects.

Pharmaceutical aluminum foils surface quality:
Foil surface clean, no traces of oil, wrinkling, scratches, creases, rubber roll printing, denim, corrosion scar.

Smooth aluminum foils surface plate.
Aluminum foil surface is not oil spots, blistering and tearing.
Aluminum wheel surface is not printed, the black line, Ming Obscure and highlights.

Medicinal aluminum foils packaging:
Wooden packaging
Floating wooden packaging
Ordinary paperback
Pharmaceutical aluminum foils Weight: 600-700 kg gross weight single box.
Pharmaceutical aluminum foils Weight: 500-600 kg net weight single box.
Mintai Aluminum foil is a professional production of pharmaceutical companies, product quality in strict accordance with international standards, welcome your cooperation!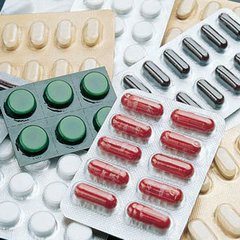 Feedback
Other Products